UL PETE students featured in the national Drilling Contractor magazine
Tue, 12/12/2017 - 7:43am
UL PETE students featured in the national IADC magazine, Drilling Contractor, in the Nov/Dec 2017 Issue.
The magazine displayed six UL PETE students during the Helicopter Underwater Egress Training (HUET).

The UL IADC student chapter is one of only three IADC student chapters in the world. More universities are interested in forming their own student chapters.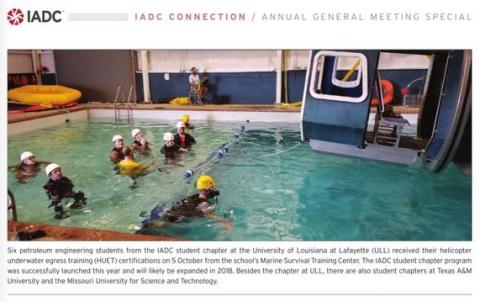 The Nov/Dec 2017 issue can be found Here! Check out Page 73.