UL Lafayette Drillbotics team qualified as top team in the US to the Drillbotics® international university competition
Wed, 02/02/2022 - 7:47pm
The UL Lafayette Drillbotics team was selected as one of finalists and the TOP team in the US who will compete in the second and final round of the Drillbotics® international university competition by the end of May 2022.
Drillbotics® is an international competition for universities to design and build a small drilling rig  that uses sensors and control algorithms to autonomously drill a rock sample provided by SPE's Drilling Systems Automation Technical Section (DSATS).
In the 2021-2022 competition, due to restrictions caused by the Coronavirus pandemic, teams have two options: 

Group A teams will create a virtual rig and must use it to drill a virtual directional well.  Teams model the rig and its actions and responses.  Next they create automation and control algorithms similar to their physical counterparts.  Then they must model the bit/bha interactions with the wellbore while monitoring the performance of the drillstring and the rig.  Finally they bring all of this together to model the effects of drilling a directional well in this virtual setting.

Group B teams will design, build and operate a physical rig to drill a directional well autonomously.  This also means that teams must understand the drilling equipment, downhole dysfunctions, and mitigation strategies as well as how to build a control system with real-time algorithms.
The UL Lafayette Drillbotics team qualified as one of the six finalists from group B teams and the TOP team in the US. 

The qualified teams are ranked as follows : 

Group B:
1      Norwegian University of Science and Technology (Norway)
2      Clausthal University of Technology (Germany)
3      University of Stavanger (Norway)
4      University of Louisiana at Lafayette (USA)
5      Louisiana State University (USA)
6      Colorado School of Mines (USA)
More information can be found on the official competition website.
Geaux Cajuns!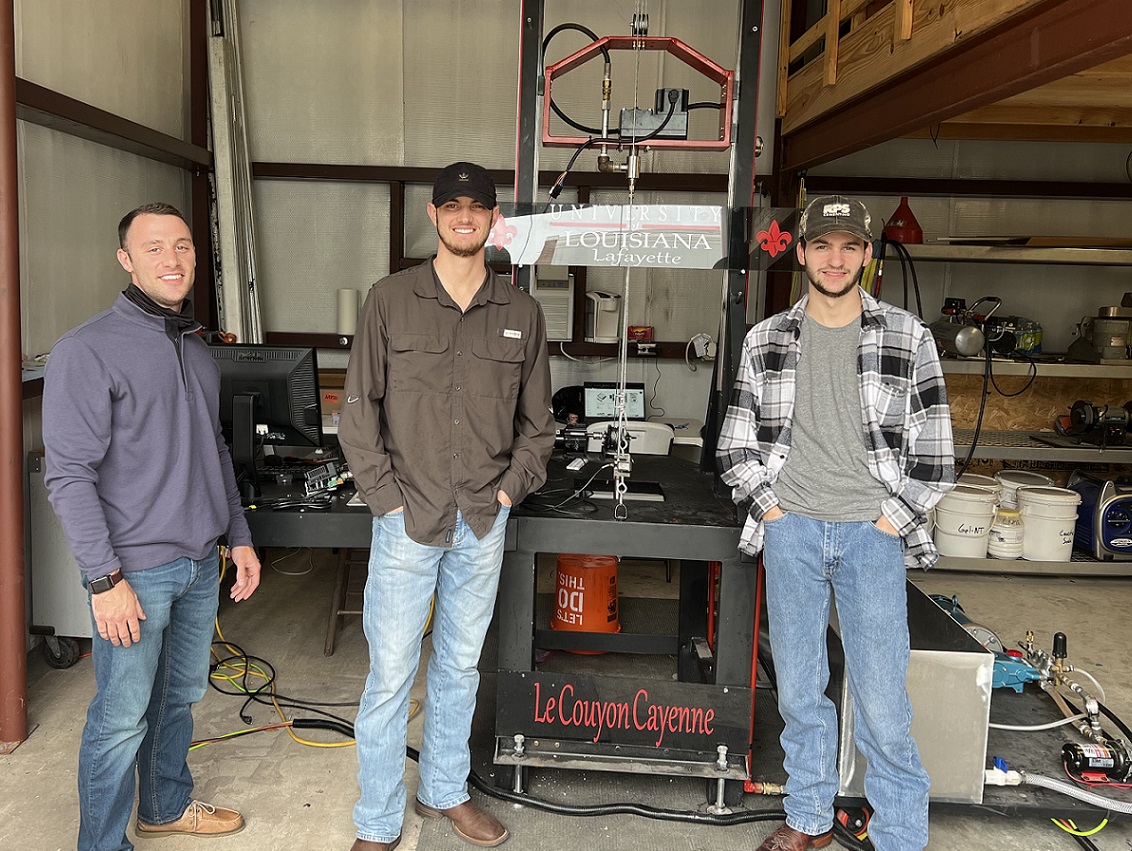 Drillbotics Team members from left to right : Jake Anderson, Tyler Voisin and Nicholas Mascari.