Spring 2019 IADC WellSharp Certification
Mon, 05/13/2019 - 2:17am
Ten out of ten UL Lafayette Petroleum Engineering students have earned their IADC WellSharp certification this past weekend, right after the finals week.
Given a standardized test with over 1,500 questions in the database, 70% of students scored an A with one student scoring a perfect score.
The UL Lafayette petroleum engineering department is proud of the students' achievement and their dedication to enhance their knowledge in well control, a pillar of safe and successful drilling operations.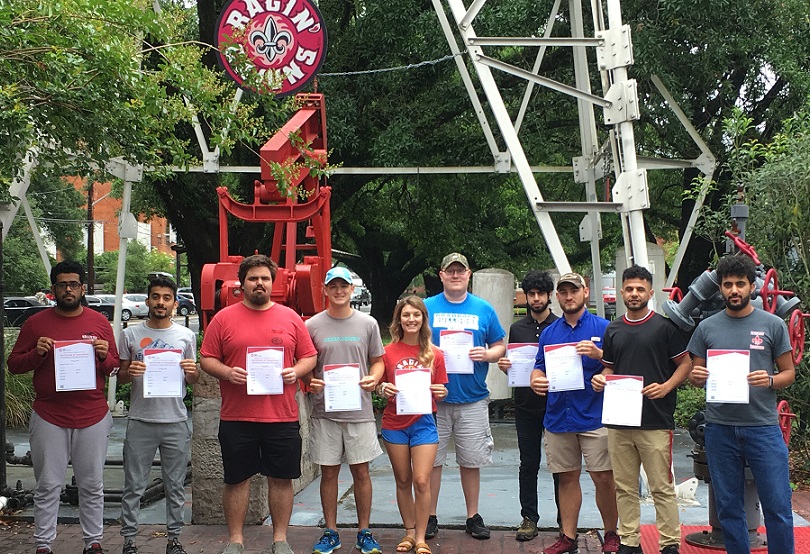 UL Lafayette Petroleum Engineering is an accredited IADC WellSharp training provider. Every semester, the Petroleum Engineering department provides a 2-day IADC WellSharp certification course.
The IADC WellSharp is a revolutionary well control training and assessment program. It is the result of a collaborative industry effort. The WellSharp program emphasizes rigorous training for every person with well control responsibilities, whether office- or rig-based.
Trainees gain more in-depth knowledge, well-honed role-specific skills, and a greater confidence that they know what to do to prevent incidents or, in the unforeseen event of a well control incident, respond swiftly and appropriately.